About Me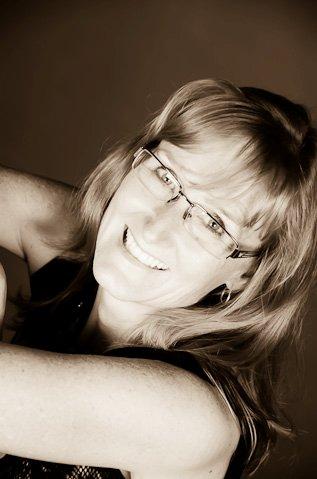 From as young as 14 I have been fascinated by the link between the brain and our subconscious mind, and in the body's natural ability to heal – given the right internal and external environment.
I trained and worked as a Textile Fabric Designer for many years and even now keep a little finger in the creative world of colour, texture and fibre, by doing freelance projects.
I experienced trauma in my early childhood, which haunted me for over 30 years. I tried unsuccessfully to ignore the patterns and even run away from them. I was depressed, overweight & bulimic.
I was introduced to Emotional Freedom Technique In 2007 by a dear friend & mentor – David Goodenough (Seattle). "I've found something I think you will love!" he said. And I did! So much so that I began my new path and I haven't stopped studying since!
I consider myself blessed to have been able to learn the skills and train as a PSYCH-K© Facilitator and L3 EFT Practitioner. I apply these effective tools I learnt as I progressed through to Master Level, to mine and my children's lives on a daily basis.
I am grateful to be of service to those who are broken and seek change. I feel privileged to facilitate the shifts in those around me and am completely exhilarated as I watch my clients' blossom into their dreams and fulfil their goals.
I am passionate about working with students and teaching them life skills to shrug off the day to day baggage and to take responsibility for their lives and choices. Change core beliefs, grow self-esteem, even create balance for the VAK* parts of us that create our ADD and ADHD symptoms. (*Visual, Auditory, Kinaesthetic)
Animals
Even without words, animals express their emotions clearly. When emotionally upsetting events occur, animals can suffer from trapped emotions, just as people can. (These can sometimes manifest in physical ailments). Releasing trapped emotions from an animal is essentially no different than releasing trapped emotions from a human being.
I use various therapies to clear emotional blockages throughout the body, resulting in an easing of stress, anxiety, trauma, fear, as well as facilitating physical healing to an injury or operation.
I have experienced that the animals in a household often reflect the blockages and emotional distress experienced by their humans and will sometimes display a physical illness as a result of this before the humans are aware of it.
Facilitating Relationship Balances between horse and rider is one of my favourite practices and often creates better communication & performance.
How I work:
All of these therapies are non-invasive, non-intrusive forms of energy work, and work successfully in both face- to- face sessions or over long distance through Skype or Zoom. They are equally successful for adults, children or animals.
Sessions are usually 1 hour long and can be done on the phone, over Skype or with email, if you cannot meet in person.
• One-on-one sessions (in person or online through Skype, Zoom or Google Hangout)
• Group sessions
• Workshops
• Visions Boards and Goal setting / achieving
If you can't attend one of my workshops, but still want to participate, then gather your own group of 5 or more and we can make a time that accommodates us both.
I've had great success with: weight-loss, self-esteem, bullying, trauma, anxiety/stress, relationships and helping students overcome academic challenges.
Please contact me for the schedule and pricing: sands@free2beyou.co.za or 082 786 7021